It Takes Three, Thursday 6/12
Posted - June 10, 2014
No Comments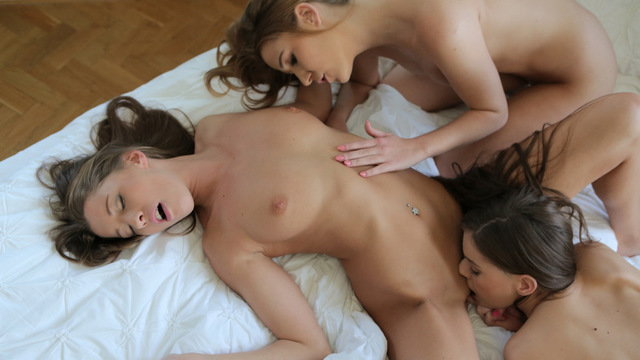 It's been way too long since we've been able to bring you a sexy lesbian threesome, but fortunately the drought will be over with It Takes Three, our next upcoming video.
We've brought back Alexis Crystal and Silvie Luca, and we've paired up those two hot babes with newcomer Elisa. I have to say that Elisa really steals the show in this one with her writhing body and arched back as she gets closer to her climax. She is so hot, you'll have to see it to believe it!
Check out It Takes Three when it goes live on Thursday, June 12. These three coeds put on quite a show that you won't want to miss!