Clitoral Stimulation, Wednesday 6/4
Posted - June 2, 2014
No Comments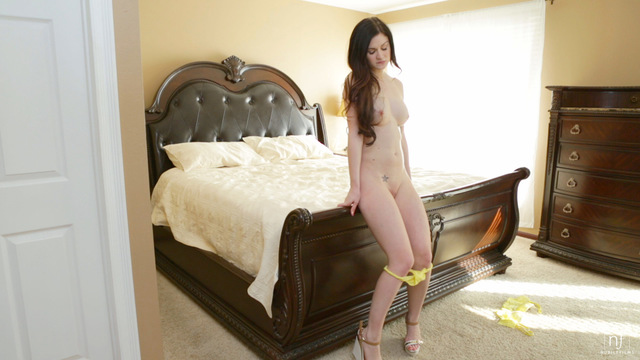 I just can't get enough of Kendall Karson and her magnificent breasts! We've brought her back for our next upcoming solo film, Clitoral Stimulation.
My favorite thing about Kendall in general is that she is ultra-sensual and always into getting herself off as many times as possible. I love the way her hips are constantly undulating with the sheer pleasure as she uses her magic hands all over her tits and bald juicy pussy.
We'll release Clitoral Stimulation on Wednesday, June 4. Check back to see Kendall's latest and greatest!