Sweet Distraction, Monday 5/19
Posted - May 17, 2014
No Comments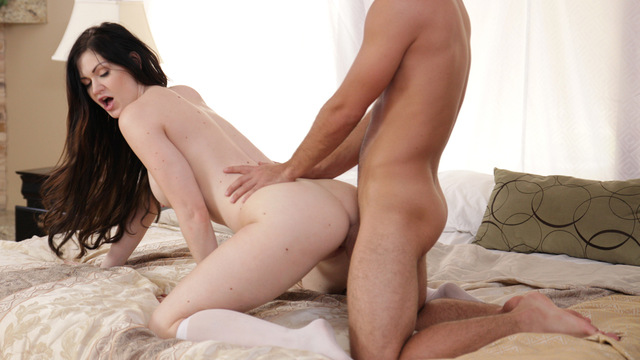 If there's one thing we've been missing lately on Nubile Films, I think it's been a little bit of role play. That's all about to change with Sweet Distraction, our next upcoming film.
Kendall Karson is hot as hell all on her own, but dressed up in her sexy schoolgirl uniform she's breathtaking! I love the way she struts her stuff as she teases her man, pulling her shirt down to show off her big boobs and flips up her skirt to show off that perfect lush rump of hers. This whole film is hot, but that is definitely my favorite bit.
Don't miss Sweet Distraction when it is released in our members area on Monday, May 19. Kendall absolutely shines in this one and I'm positive you'll love her!