Treat Her Right, Monday 4/21
Posted - April 18, 2014
No Comments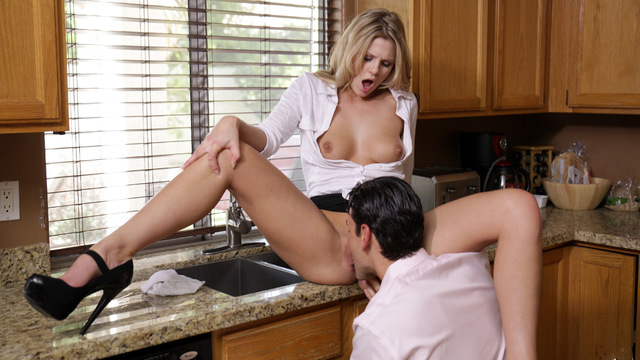 If you enjoy the idea of having some spontaneous fun in the kitchen then you will really love Treat Her Right, our next upcoming film.
Buxom blonde babe Scarlet Red is a brand new addition to the Nubile Films family whose sexual antics will leave you eager for more. I love the foreplay in this one, where Scarlet and her beau take their time having fun with water from the sink before taking things to the bedroom for a raunchy hardcore fuck fest.
Check out Treat Her Right when it is released on Monday, April 21.This one will leave you hot and horny and raring for more!