Cute Together, Thursday 4/17
Posted - April 15, 2014
No Comments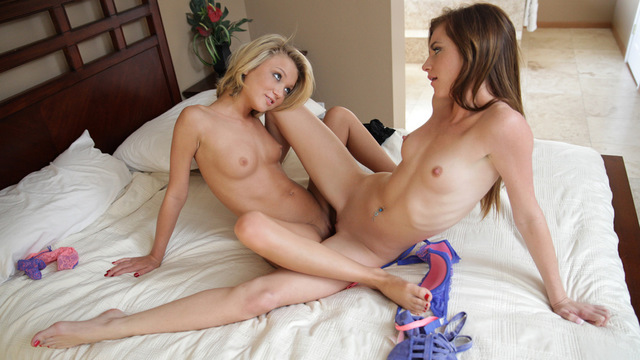 Do you ever wonder if there's more to the story whenever you run into female roommates? That's the premise of Cute Together, our next upcoming film, and I have to say that the result is better than I could have imagined!
Newcomers Dakota Skye and Emma Stoned make their Nubile Films debut together as roommates who each have a secret crush on the other. When it's finally revealed, the passion is explosive! These two are open to everything from scissoring to pussy eating to a hard fast fingering. I love the way they sit on each other's faces!
Check out Cute Together when it is released on Thursday, April 17. You don't want to miss this cute and passionate lesbian fuck fest!