Thinking Of You, Sunday 5/11
Posted - May 10, 2014
No Comments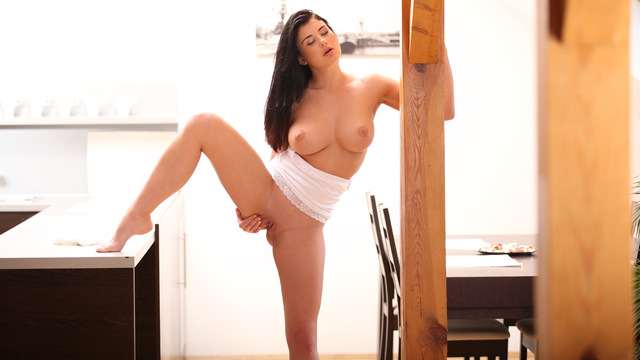 I was so excited by the reception that buxom Lucy Li received in her debut film that I knew we had to get her back for a second go. Her fans will be pleased that she is the star of Thinking Of You, our next upcoming film.
This sultry, sensual solo really highlights all of the things that make Lucy so exciting and fun to watch. She takes things slow at first, playing with her generous tits and teasing herself with slow soft touches until her body demands release! I love the way she moves from those initial gentle touches to a hard fast pussy fingering that leaves her breathless and quivering.
Check back for Thinking Of You when it is released on Sunday, May 11. Lucy is hot as ever in this sexy solo film!