Lesbian Loving, Monday 8/4
Posted - August 1, 2014
No Comments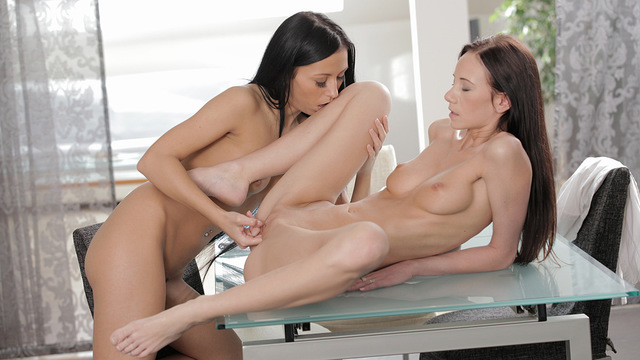 It's been a while since we've brought you an all-girl film, but the drought will be over when Lesbian Loving, our next upcoming movie comes out.
Lovely Eveline Neill and Bailey Ryder team up to form an outstanding duo that will keep you wanting more. The chemistry between these two is spectacular, but my favorite part by far is the way that Bailey uses her talented fingers to milk a series of climaxes from Eveline's bald pussy.
We will release Lesbian Loving on Monday, August 4. Check back to enjoy this hot all-girl fantasy.