Blog Categories
Between Lovers, Friday 4/25
Posted - April 24, 2014
No Comments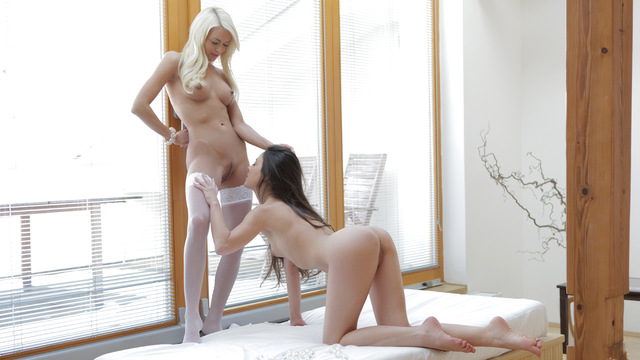 When you put two stunning, sex-crazed girls together and tell them to enjoy themselves, the end result is ridiculously hot along the lines of Between Lovers, our next upcoming movie.
Lorena and Lena Love can't wait to get their hands and mouths on each other as they indulge in a sensual romp that leaves them both satisfied. I really enjoyed watching the rapturous and surprised expression on Lorena's face as Lena used a nearby chess piece as a makeshift dildo to fondle her woman's dripping wet twat. And that's just the beginning of what these two do together!
Between Lovers will be released on Friday, April 25. Be sure to check in and be the first to watch this sweet and sexy lesbian film!