Blog Categories
Just What I Needed, Sunday 4/27
Posted - April 25, 2014
No Comments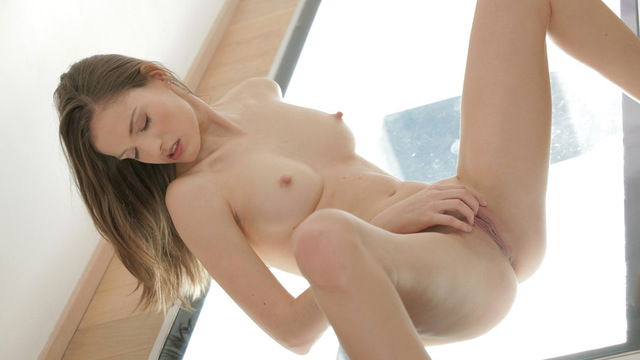 It's early in the morning and there's a whole day ahead of you, but what do you do first? In Just What I Needed, our next upcoming film, the lovely Silvie Luca decides that the answer is obviously to start her morning off with a bang.
Silvie has totally captured our hearts, and after you catch her first film I'm sure you'll agree. She's a stunning girl with a gorgeous body and a great understanding of how to work her own body into a sexual frenzy. I love her slow touches, but moth of all I love how she knows she's close to cumming so she gets up on her hands and knees and really works her pussy hard to push herself over that edge.
Check out Just What I Needed when it is released in our members area on Sunday, April 27. You won't want to miss Silvie's Nubile Films debut!