Blog Categories
Full Body Massage, Tuesday 4/15
Posted - April 13, 2014
No Comments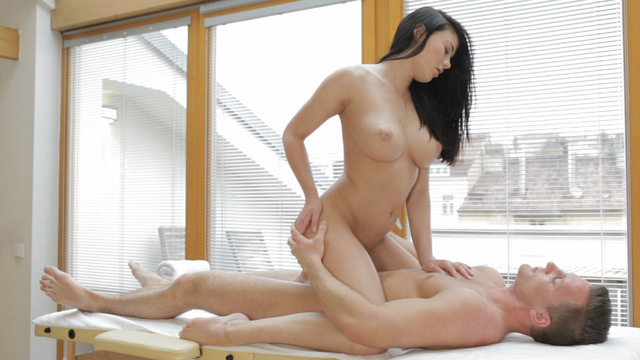 We've got a hot new hardcore scene for you with Full Body Massage, our next upcoming film.
Raven-haired babe Lucy Li is taking the adult world by storm! I just can't get enough of watching her work that tight little body with her big tits swaying. My favorite part of this one is definitely when she climbs aboard her man and rides him so hard that her boobs jiggle and bounce. So hot!
Check out Full Body Massage when it is released on Tuesday, April 15. You will love Lucy and all of her hot hardcore moves.