Blog Categories
My Touch, Sunday 6/8
Posted - June 6, 2014
No Comments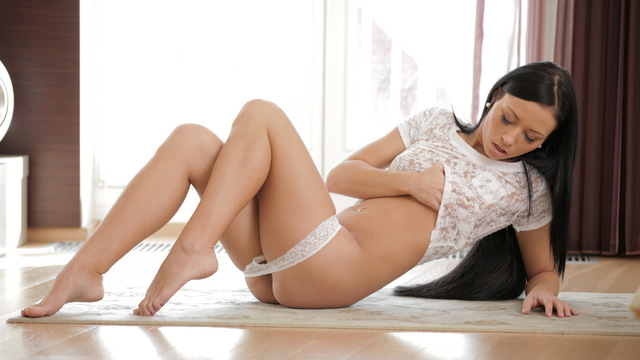 I really enjoy the solo films that start off slow and deliberate but turn into a frenzied fuck fest by the end. If you're in my camp then you'll enjoy My Touch, our next upcoming film.
Bailey Ryder is back with an all new solo that is sexy and sensual and tons of fun to watch. My favorite part is the way this hottie can't keep her hands off of her tits! There's just something hot as hell about watching her rub finger fuck her twat while squeezing her boobs.
Check back for My Touch when it is released on Sunday, June 8. Bailey is hot as hell in this one, so don't miss it!