Blog Categories
Guilty Pleasure, Thursday 5/1
Posted - April 29, 2014
No Comments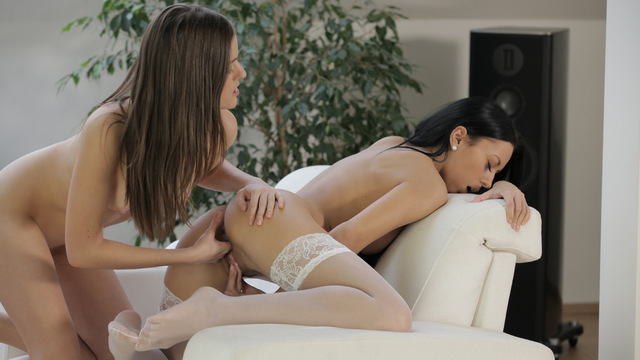 I always love when we have the chance to pair up luscious girls to bring you hot and sensual content! We're fortunate to have two gorgeous, voracious beauties in Guilty Pleasure, our next upcoming film.
Silvie Luca received an awesome welcome with her solo film, so we couldn't wait to have her return. When we paired her up with delectable Bailey Ryder, the chemistry was instant and we knew that they would be a hit! I really love the way that Bailey knows how to push all of Silvie's buttons, bringing her lover off with back-arching pleasure that leaves her totally satisfied. Yum!
Don't miss Guilty Pleasure when it is released on Thursday, May 1. These two beauties deliver some sensational lesbian pleasure that will keep you coming back for more!