Blog Categories
Two Queens, Thursday 5/15
Posted - May 13, 2014
No Comments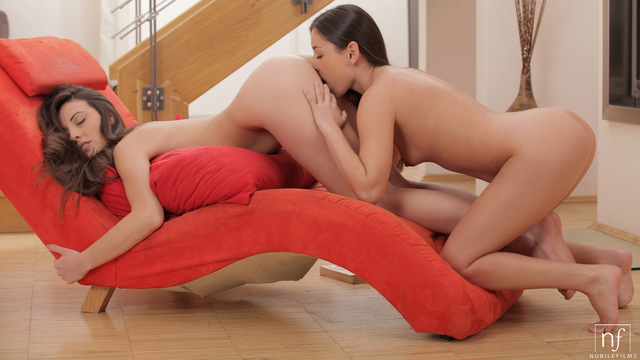 Boy do we have a treat for you with Two Queens, our next upcoming film! We've united Iwia and Lorena, two of our hottest and most popular models, for a sensual lesbian romp that you're sure to love.
On their own each of these beauties is a sensual sex goddess. Together, Lorena and Iwia feed off of each other's excitement and desire to create some explosive chemistry. I love the slow way they work one another into a frenzy, but my favorite part is the way that Lorena works her tits and clit as she's being finger fucked hard and fast by Iwia.
Check back for Two Queens when it is released on Thursday, May 15. These two beauties are an incredible sight to see in action!