Fun Times, Friday 4/11
Posted - April 9, 2014
No Comments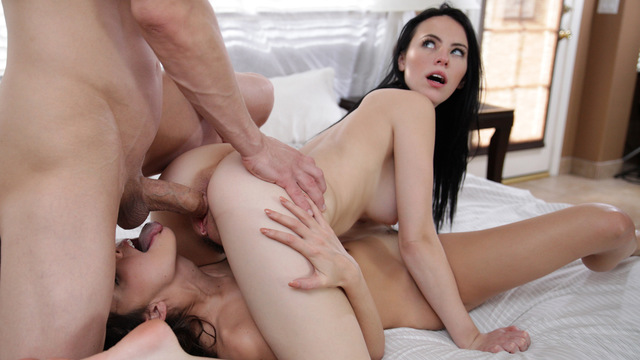 The premise of Fun Times, our next upcoming film, is one of the hottest we've had in a while. Imagine walking into a room to find your woman making out with another girl, and feeling no problems joining in on the fun!
That's what happens to Veronica Radke and Dillion Harper, two brunette babes locked in a lesbian fuck fest that turns into a hot threesome. My favorite part is watching how wet their landing strip pussies get. They're both so creamy and dripping everywhere, showing how turned on they are!
Check back for Fun Times on Friday, April 11. This is a super hot threesome that I'm sure will be an instant hit!