Compromising Positions, Monday 4/7
Posted - April 3, 2014
No Comments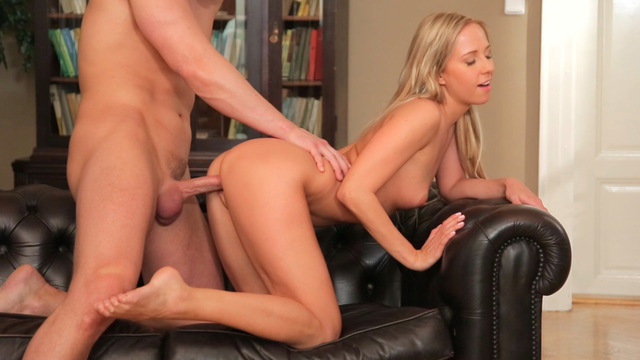 Our next film, Compromising Positions, is one of our hottest films yet and I can't wait to share it with you!
The gorgeous Carla Cox is in the midst of fingering her horny pussy when her man walks in on her. She invites him to join in, and suddenly her solo masturbation because a fast and furious fuck fest. I definitely dig the abundance of oral sex here as Carla's man takes his time eating out her dripping snatch. What I wouldn't give to be in his place!
Don't miss Compromising Positions when it comes out on Monday, April 7. This raunchy hardcore film is one you won't want to miss!