Ease Into It, Wednesday 4/23
Posted - April 21, 2014
No Comments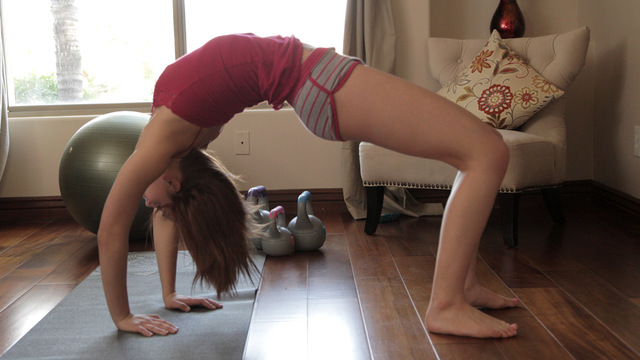 Flexibility is not only hot to watch, but also amazing foreplay as you'll see with our next film, Ease Into It.
The delectable Abby Paradise is back with another hot solo where she shows off all of the delightful ways that her body can bend and then spreads her long legs to explore her perfect pussy. I love the pace of this one, as Abby starts things off slow and steady and gradually works herself up into a total sexual frenzy that can only be satisfied with a big climax!
You will enjoy Ease Into It when it is released on Wednesday, April 23. Check back then to watch this sweet solo film!