Walk On The Wild Side, Tuesday 3/4
Posted - March 2, 2014
No Comments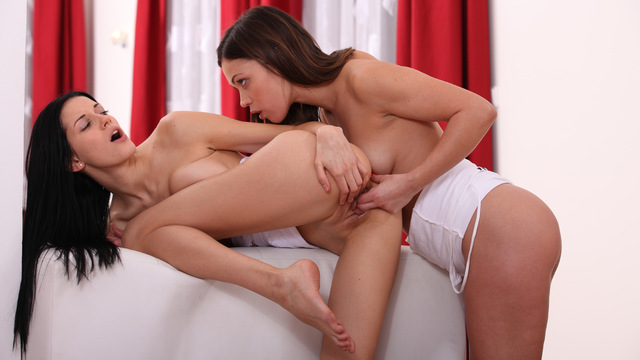 Two brand new stars are coming onto the scene in Walk On The Wild Side, our next film to be released.
Mia Michele and Alyssa Reece are a pair of adorable cuties on a mission to get each other off! I can't get over how sensual this movie is, with both girls taking it slow and easy as they gradually work each other into a sexual frenzy. My favorite part is the way Mia's back arches as she gets closer and closer to her climax!
Check out Walk On The Wild Side when it is released on Tuesday, March 4. You will love this sweet and sexy lesbian film.