Hit The Spot, Monday 2/24
Posted - February 20, 2014
No Comments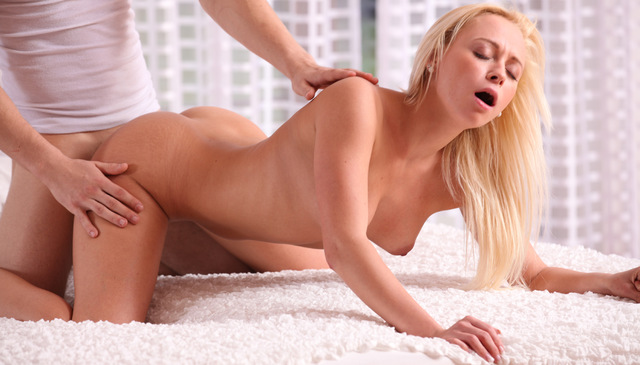 We are in love with beautiful Naomi Nevena, and our viewers agree. How could we not bring her back for a hardcore shoot in our next film, Hit The Spot?
Watching Naomi handle a man after seeing her in two lesbian films is a totally different experience. She is so soft and sensual, accepting all of the pleasure that her man can give her with delectable moans and expressions of pure ecstasy that you'll have to see to believe!
Don't miss Hit The Spot when it is released on Monday, February 24. You will love watching this incredible blonde as she gets her perfect pussy pounded!