Pose For The Camera, Tuesday 2/18
Posted - February 16, 2014
No Comments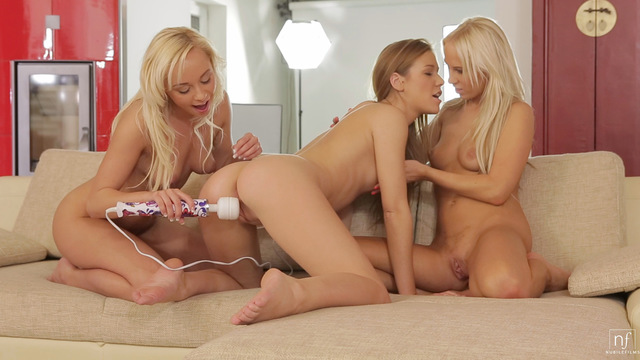 All of our movies on Nubile Films are meant to be sensual and erotic, but our next upcoming film Pose For The Camera adds fun and flirty to the mix.
Carla Cox, Naomi Nevena, and Alexis Crystal are all friends who begged to make a film together. You can totally tell; this trio of lovely, sensual girls is all laughter and smiles as they take turns getting one another off with their fingers, mouths, and of course a vibrating toy.
Check back for Pose For The Camera when it is released on Tuesday, February 18. You will love this lighthearted and sensual lesbian threesome!