For Your Viewing Pleasure, Monday 3/10
Posted - March 6, 2014
No Comments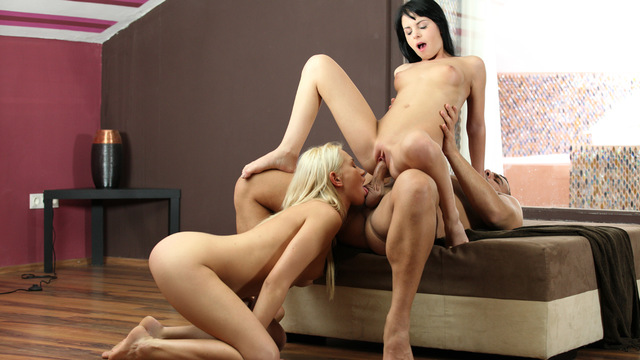 Threesomes are always fun, especially when things start out a little bit differently and keep getting raunchier! If you agree then you will love our next upcoming film, For Your Viewing Pleasure.
Things get off to an incredible start right away as Jessica Swan and Lindsay enjoy some fun in the shower while their man watches with his hand on his dick. With such anticipation to kick things off, it's no wonder that the girls are soon thrusting their hips and moaning their ecstasy!
Check out For Your Viewing Pleasure when it is released in our members area on Tuesday, March 10. This is an incredible threesome that you will surely enjoy.