That Good Feeling, Friday 1/17
Posted - January 15, 2014
No Comments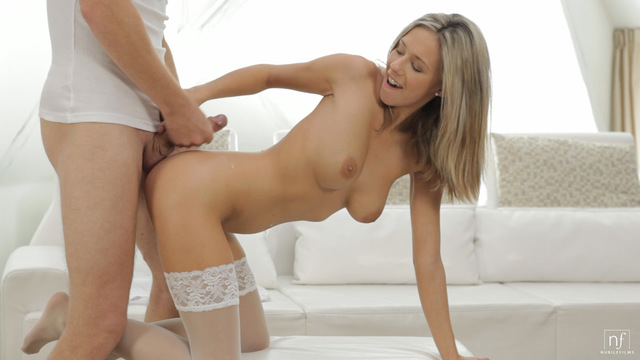 Seductive lingerie can add a whole new dimension to lovemaking, as you will definitely see in our next upcoming film That Good Feeling.
Tracy is a gorgeous new addition to the Nubile Films family that you will love. Her passion and sexuality are without parallel, and she puts that prowess to use in this movie as she rocks her man's world with her mouth, hands, and tight bald pussy.
Check out That Good Feeling when it is released on Friday, January 17. This is a raunchy hardcore romp that you won't want to miss!