No Holding Back, Thursday 1/23
Posted - January 21, 2014
No Comments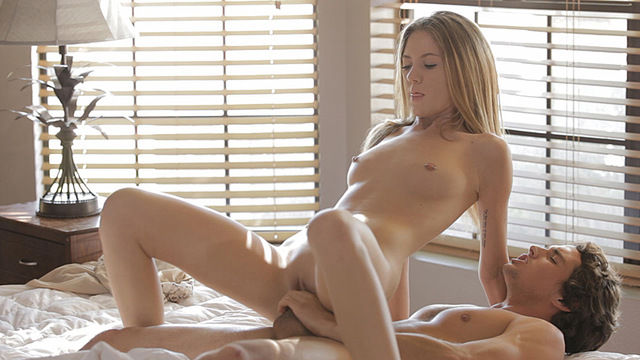 Watching Alison Faye in action during her solo film really whetted my appetite, so I couldn't wait to see her with a partner. My dream has come true in No Holding Back, our next movie.
There's so much passion between Alison and her man, and it manifests in every move they make together. From the very first moments where Alison's beau can't keep his mouth off her shaved pussy to the last moments where she can't keep her mouth off of his rock hard cock, this one was red hot!
Don't miss No Holding Back when it is released on Thursday, January 23. You will love this passionate hardcore romp.