You Amaze Me, Sunday 1/19
Posted - January 17, 2014
No Comments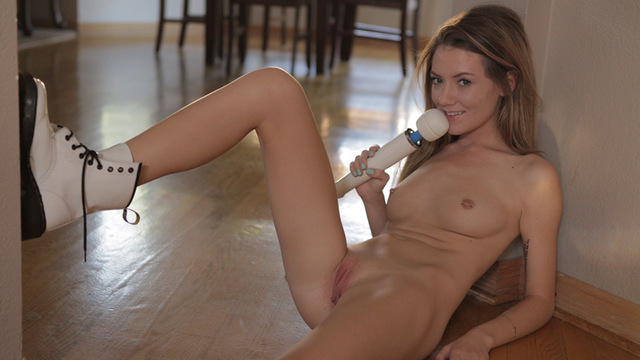 I really enjoyed beautiful Alison Faye during her lesbian scene, but this little hottie totally shines on her own too. You'll get a chance to see her in action in You Amaze Me, our next film.
You won't want to miss the passion and sensuality as this gorgeous girl uses her hands to get her hot body warmed up for a good time, and then finishes herself off with a vibrating toy. I love her gasps and moans, and the way she works those pierced nipples!
Check out You Amaze Me when it is released on Sunday, January 19. This is one hot solo scene!