Content, Wednesday 1/15
Posted - January 13, 2014
No Comments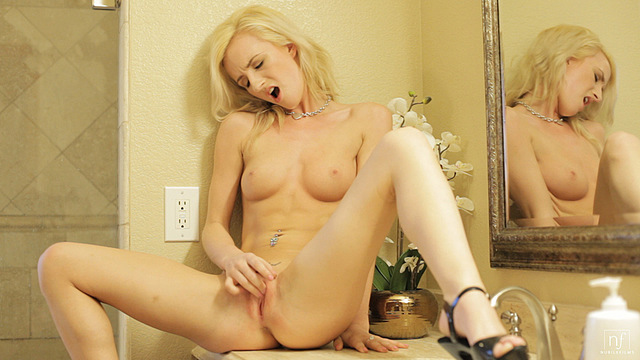 These super sweet masturbation scenes are always so fun to film because the models get a chance to really show us what they like when they're on the own. If you enjoy these glimpses into the private lives of our models then you will love Content, our next film to be released.
Beautiful blonde Skylar Green has a spectacular body and she knows it. I love the way that she can't keep her hands off of herself in this one, and that she is so excited by her slow seduction that her pussy juices drip down into her ass as she masturbates. That scene gets me so hot and hard!
Check out Content when it is released in our members area on Wednesday, January 15. You will love watching this delectable spinner as she gradually gets herself off!