Smoking Hot, Sunday 1/5
Posted - January 3, 2014
No Comments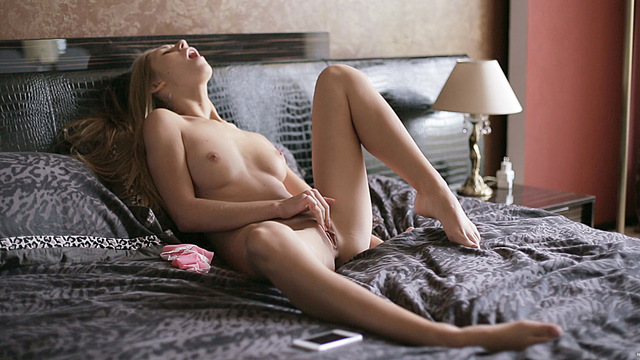 Do you send naughty text messages to your significant other so that you can both get off even when you can't be together? That's the starting premise for Smoking Hot, our next upcoming movie.
Gorgeous Ebbi can't keep her hands off of herself when she gets done sexting with her man. I love the way this hot number runs her hands all over her small tits and then works her pussy into a dripping juicy frenzy.
We will release Smoking Hot on Sunday, January 5. Check back to enjoy this incredible masturbation experience!