Pleased, Wednesday 1/1
Posted - December 30, 2013
No Comments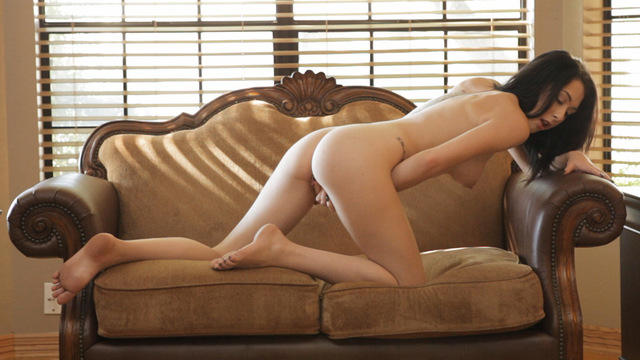 We have a treat for you to kick off the new year! Our next movie, Pleased, will definitely entice and excite you.
Newcomer Hanna Lay is so excited to show off her stunning body that she is already writhing with eagerness when the cameras start rolling. By far my favorite part here is the initial moments when she unveils her delectable pink pussy to show off her high slit and her puffy lips. I could just bury my face in there and eat that pussy out all day!
Be sure to check out Pleased when it is released on Wednesday, January 1. Hanna is a rising star and we're lucky to have her!