That Special Time, Friday 12/20
Posted - December 18, 2013
No Comments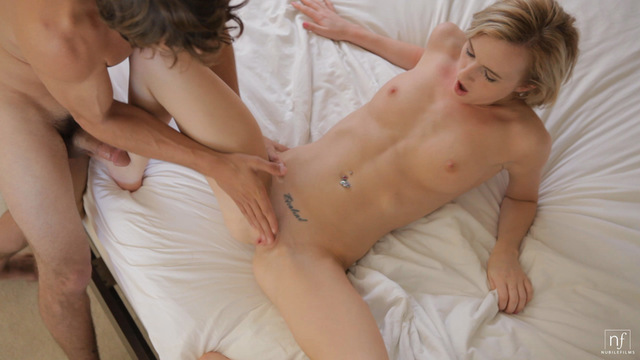 Do you dream of your lover crawling into bed with you naked and horny for a sensual wakeup call? If so then you will love the premise of That Special Time, our next film.
Skylar Green and her man are all about each other's pleasure in this one, and that intimate affection makes everything they do together so hot! My favorite part of this one is when Skylar's man takes the time to really eat out her bald wet pussy. Skylar is clearly loving every moment of it, thrusting her hips and moaning her pleasure.
That Special Time will be released on Friday, December 20. Don't miss this intimate hardcore movie!