Magic Moment, Sunday 12/8
Posted - December 6, 2013
No Comments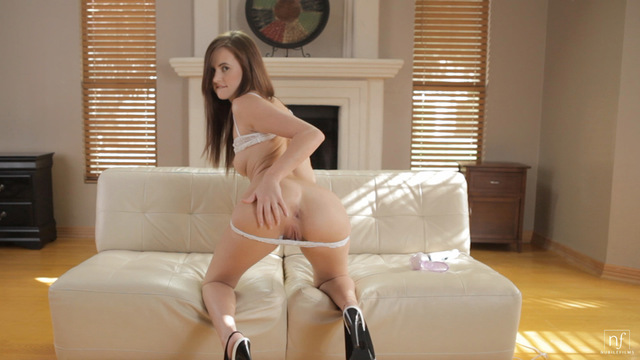 I just can't get enough of watching Jayden Taylors work her hot little body. She's the star of our next upcoming film, Magic Moment.
In her first solo Jayden showed off her flexibility. In this one she shows off her sexuality. Taking her time with full-body caresses to begin, the brunette babe soon goes all out with her fingers and a vibrating toy that get her moaning and pumping her hips in anticipation.
Don't miss Magic Moment when it is released on Sunday, December 8. You will love watching Jayden get down and dirty with her tight horny twat!