Allow Me, Thursday 12/26
Posted - December 24, 2013
No Comments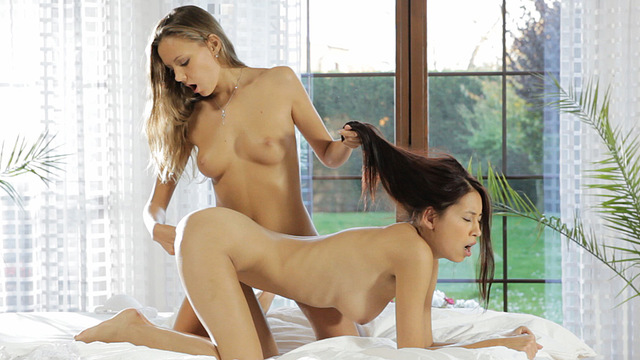 I'm always a fan of lesbian films, especially when the girls are skilled lovers who will stop at nothing for each other's pleasure. If you're of the same mind then you will love Allow Me, our next movie.
Paula is one of our most popular models and we just couldn't resist pairing her with the delectable Clover. These two are both so gentle and deliberate. My favorite part, though, is the way they press their bald pussies together to scissor at the end.
Check out Allow Me when it is released on Thursday, December 26. This sweet sexy film will be sure to intrigue and excite you!