Long-awaited, Thursday 12/12
Posted - December 10, 2013
No Comments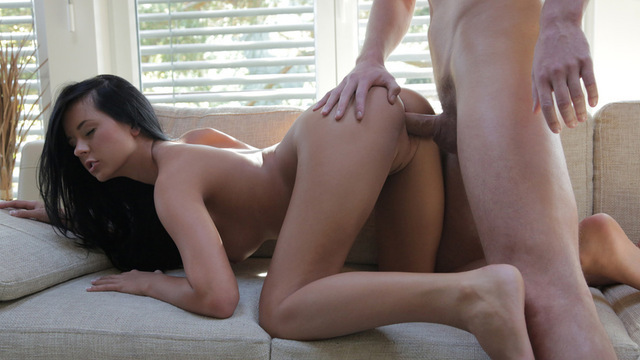 Have you ever dreamed of coming home and finding your lover on the couch wrapped in sexy lingerie and waiting for you? That's the premise of Long-awaited, our next upcoming film.
Mia Manarote knows just how to package her tanned toned body to get her man rock hard and ready the moment he sees her. I love her eager expression and the way she takes charge right away, giving her beau a long dick-stroking and blowjob to make sure her man knows it's all about him.
Don't miss Long-awaited when it is released on Thursday, December 12. This is one raunchy hardcore film!