No More Games, Tuesday 12/10
Posted - December 8, 2013
No Comments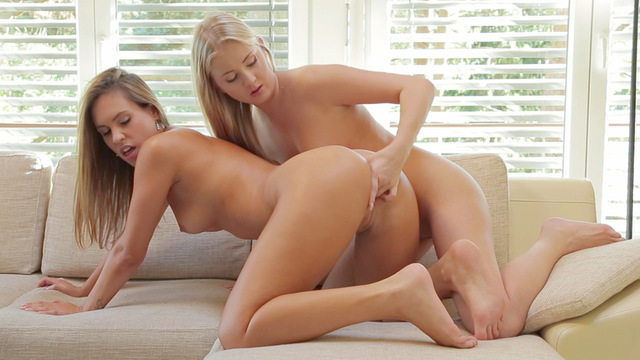 Beautiful babes Cayla and Jenny Delugo were so hot for each other during their recent threesome that they begged us to let them make a second film together. Who were we to say no? The spectacular result is our next upcoming film, No More Games.
My favorite part of this one is absolutely the seduction. Cayla and Jenny take their time flirting and building up to an incredible release, and although things move slow these two will stop at nothing to make each other cum. I can't get enough of watching these two!
No More Games will be released in our members area on Tuesday, December 10. Check back to enjoy this sizzling lesbian fantasy!