Wake With Me wins the 2013 Galaxy Award for Best G/G scene!
Posted - October 19, 2013
1 Comment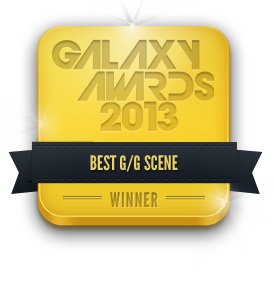 We've always believed that Nubile Films is a cut above the rest when it comes to hot, sensual content, and now we know that our critics agree. We are proud to announce that Wake With Me, featuring Elle Alexandra, Malena Morgan, and Celeste Star has just won the 2013 Galaxy Award for best G/G scene!
We have always loved Wake With Me and known that we had something special, so it's great to have it affirmed in such an awesome way. I hope that all of our fans will take some time to enjoy the award-winning film once again, and then join me in congratulating our production crew and especially the lovely ladies who helped make this moment happen!