Tension, Friday 11/22
Posted - November 20, 2013
No Comments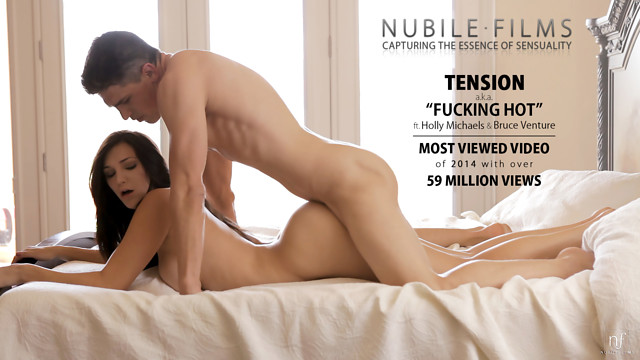 Beautiful Holly Michaels is such a gorgeous girl. Wouldn't you like to wake up and find her making breakfast in your kitchen-and wouldn't you do anything to take her back to bed? That's the premise of Tension, our next upcoming film.
Holly and her man chase each other back to bed where clothes go flying in their desperation to get skin to skin. I can't get enough of watching this buxom babe's tits bounce as she's getting her cock hungry pussy pounded and then delivering an enthusiastic blowjob.
Tension will be released on Friday, November 22. Don't miss this hot hardcore film!