Rub You The Right Way, Monday 11/4
Posted - October 31, 2013
No Comments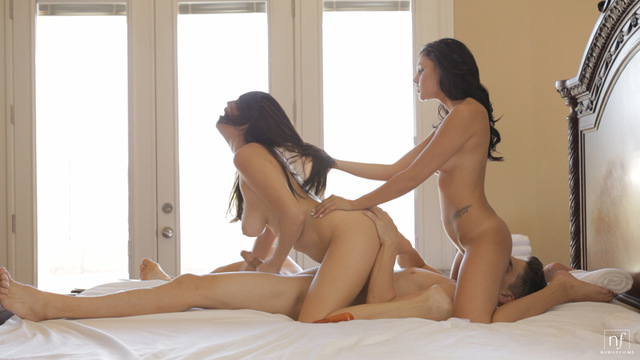 If you're like me, you've always wondered if couples massages ever end up turning into an orgasmic affair between the masseuse and her customers. In Rub You The Right Way, that's exactly the fantasy we've played out.
This film introduces two beautiful new stars, Holly Michaels and Ariana Marie. My absolute favorite part of this one is when the girls line up on the bed with their asses in the air so that they can be fucked one at a time by their lucky lucky guy. Watching those pussies get filled with cock one after another as the girls writhe and moan is incredible!
Rub You The Right Way will be released on Monday, November 4. You don't want to miss this amazing threesome, so be sure to check back!