Center Of Attention, Tuesday 11/12
Posted - November 10, 2013
No Comments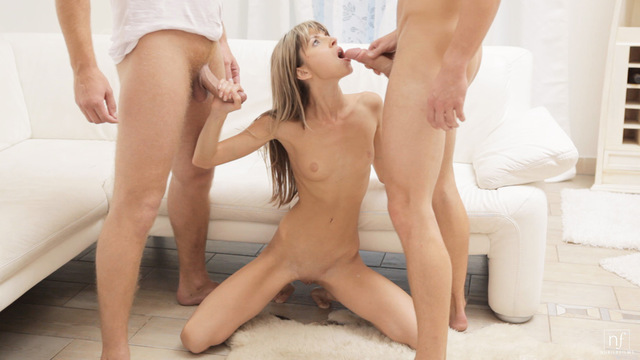 If there was ever a woman who could handle two men with all the confidence in the world, it has to be Gina Gerson. In our next upcoming film, Center Of Attention, this sexy sweetie gets her chance to show how well she can handle two guys at once.
I just can't get enough of Gina's tight little body, and neither can her two beaus. She is incredible as she makes sure that both of her men are getting plenty of attention, and of course that her dripping bald twat is getting plenty of action as well.
Center Of Attention will be released on Tuesday, November 12. Don't miss this opportunity to watch Gina at her very best!