Wake Me, Tuesday 11/26
Posted - November 24, 2013
No Comments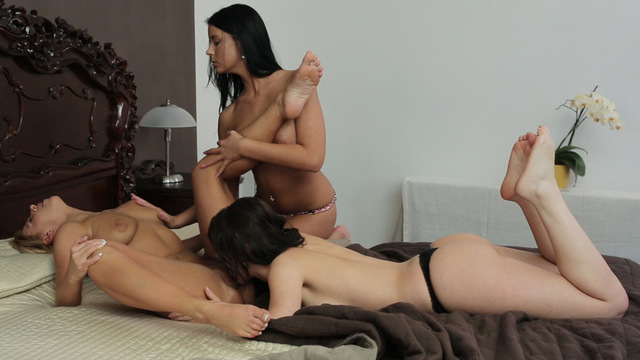 There's just something erotic about being awoken in the morning by a lover or two whose only goal is to bring you to orgasm. That's the premise of Wake Me, our next film to be released.
We have three new faces in this upcoming movie: Karen, Nathaly, and Mia Manarote. All of these girls are hot as hell on their own, but the explosive chemistry between them makes this film explosive. I definitely love the moment when Nathaly wakes and realizes what is happening, and then opens her arms to Mia in an invitation to keep going. It's so sweet and sexy!
Wake Me will be released on Tuesday, November 26. You don't want to miss this super hot lesbian threesome, so check back then!