If They Only Knew, Thursday 11/14
Posted - November 12, 2013
No Comments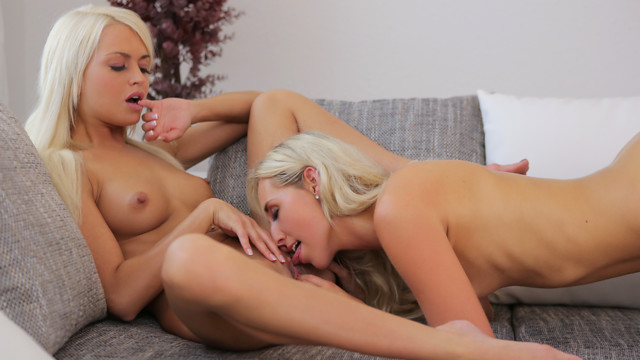 Have you ever seen two stunning girls together and fantasized about how hot it would be if they were more than just friends? That's the premise of If They Only Knew, our next film to be released.
Lena Love and her beautiful blonde lover Jenny Simons exchange a kiss outside, but they take things inside quickly to pursue their secret love affair. My absolute favorite part of this one the enthusiasm that these two have for eating out each other's pussies. You can totally tell that there is nowhere else either Lena or Jenny would rather be, and it is hot as hell!
If They Only Knew will be released on Thursday, November 1414. Start your weekend off the right way and come back then to check out this sexy lesbian film.