Affairs Of The Heart, Friday 11/8
Posted - November 6, 2013
1 Comment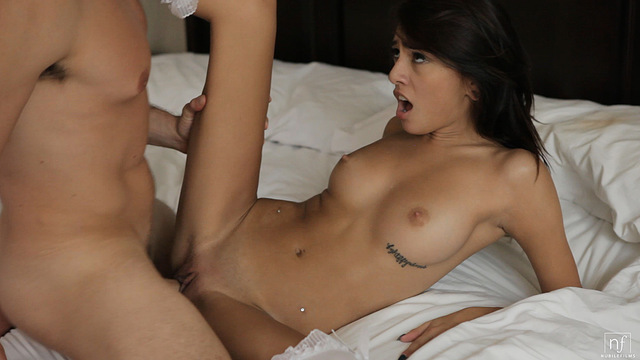 Have you ever had a date that went so right that you couldn't keep your hands off of one another and the nearest bed was way too far away? If so, then you will know just how Kimber Day and her man feel in Affairs Of The Heart, our next upcoming film.
We tried something a little bit new here, starting things off by following the enamored couple into the elevator where they greedily steal every kiss and grope they can before heading to their hotel room. I love how real that introduction makes this whole scene, and how much it sets the passion between Kimber and her man. They are SO into each other and it really shows!
Don't miss Affairs Of The Heart when it is released on Friday, November 8. This is one of the hottest hardcore scenes of the season!