Happy Ending, Tuesday 10/29
Posted - October 27, 2013
No Comments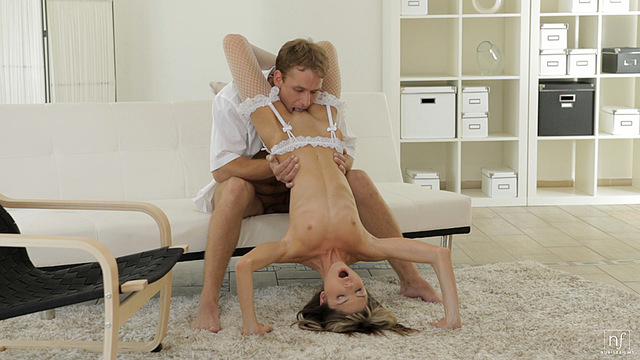 It's been a while since we've had a hardcore film, but I think you'll agree that it was worth the wait when you see Happy Ending, our next movie.
Gina Gerson dresses in some stunning lingerie, wrapping herself up like a present for her man to undress. Her effort inspires some incredible enthusiasm and plenty of passion as the pair comes together for some spectacular sex. My favorite part is definitely the way Gina's man flips her upside down and eats her out like she's the most delicious treat in the world. It's absolutely stunning!
Don't miss Happy Ending when it is released on Tuesday, October 29. I know that you will enjoy this raunchy hardcore film.