Torrid Love Affair, Monday 10/21
Posted - October 17, 2013
No Comments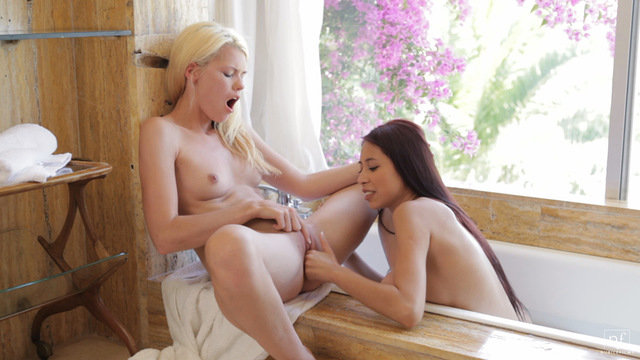 If you're a fan of lesbian films then we have a big treat coming up for you with Torrid Love Affair, our next film.
Paula and Delphine are two popular models who have some explosive chemistry together. When the two of them get together in the bath tub, they can't keep their mouths or their fingers away from each other's wet bald pussies. I can't get enough of hearing their moans of pleasure as they work each other twoards explosive climaxes!
We will release Torrid Love Affair on Monday, October 21. Check back and enjoy this incredibly sexy film!