Blog Categories
Loving Myself, Sunday 10/13
Posted - October 11, 2013
No Comments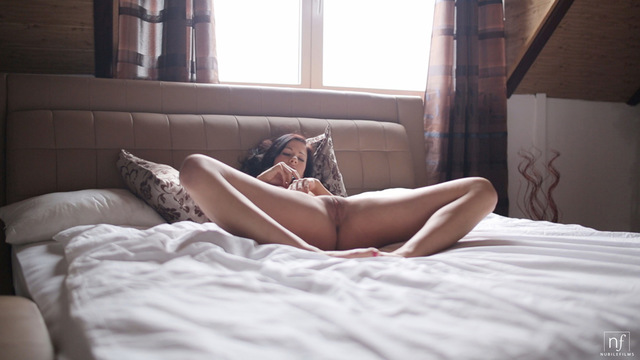 We've had some hot new models come on board lately, and the trend continues with Lauren. This Czech fireball will blow you away in her upcoming solo, Loving Myself.
There is just so much about Lauren to love. She is hot as hell as she gives her bald pussy a long loving massage beneath her panties, and then later as her hips pump in time with her magic fingers. The best part, though, has got to be the way her whole body pulses and quivers whenever she cums.
Loving Myself will be released on Sunday, October 13. Check back and enjoy this sultry hot masturbation scene!