For All To See, Thursday 4/3
Posted - April 1, 2014
No Comments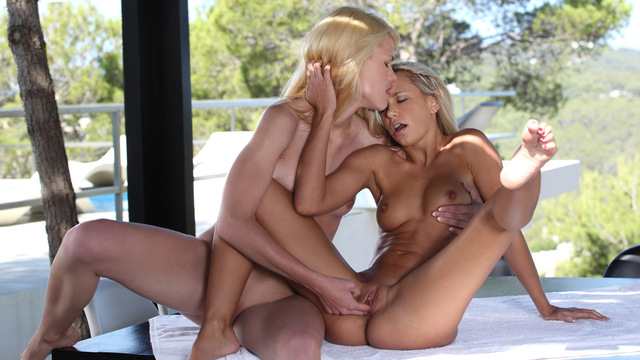 If you enjoy watching two smoking hot girls having fun together outside without a care for anyone who may be watching then you will love our next film, For All To See.
Dido Angel and Delphine can't keep their hands off of each other's gorgeous bodies! These two blondes are so passionate that it was hard to pick a favorite part, but I have to say that the scene where Delphine is in the throes of a climax with her back arched and her hands gripping the table cloth is ridiculously hot.
Check out For All To See when it is released on Thursday, April 3. You will feel the heat from this summery lesbian movie!