Group Session, Thursday 10/17
Posted - October 15, 2013
No Comments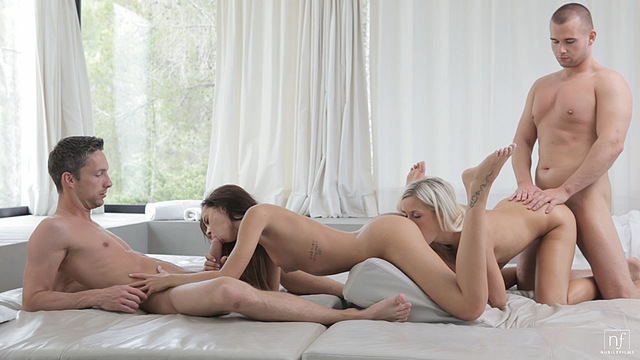 The last time we featured a foursome on Nubile Films it received a great reception, so we thought that we'd give it another go. I have to say that I think Group Session, our next upcoming film, turned out even better than our previous foursome!
Gina Devine and Dido Angel are having a great time licking and sucking each other's wet pussies when they are joined by their two men. I love the way that the girls continue to spend time making out and fingering each other even after they each have a partner dedicated to their personal pleasure.
Group session comes out on Thursday, October 17. Check back for this hot and sexy film!