Cum Desires, Tuesday 9/17
Posted - September 15, 2013
No Comments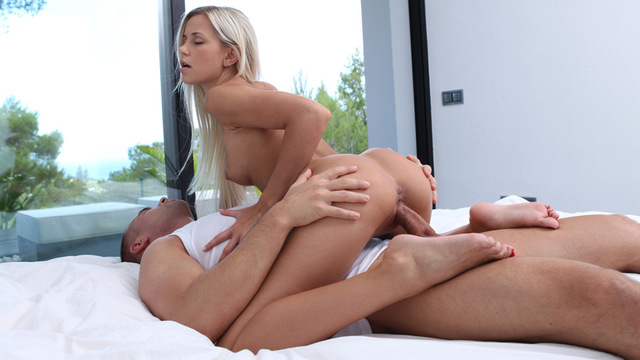 Blonde babe Dido Angel is one of our most popular models, so I'm excited to bring her back for three more films over the next few months. First up is a hot hardcore film, Cum Desires.
Dido is in total seduction mode as she approaches her man from behind and gives him a long kiss that leads to so much more. She's definitely in charge, making sure that she gets plenty of pleasure and then giving back as good as she gets. If you're into women who take the reins in their lovemaking, then you are going to love this one.
Cum Desires will be released on Tuesday, September 17. Dido is absolutely stunning in this movie-you don't want to miss it!