Stunning Body, Sunday 9/29
Posted - September 27, 2013
No Comments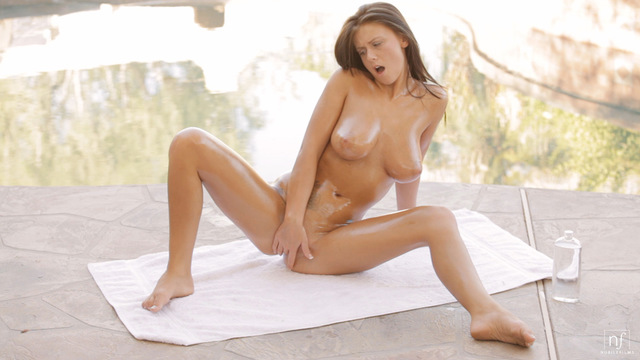 We just featured the lovely Whitney Westgate in a threesome, but I think you will all love her even more after watching Stunning Body, our next movie.
We got a little bit creative to start this one out. We join Whitney in the pool as she swims naked and explores all the ways that the water can make her big amazing tits bounce. Her boobs remain central to her pleasure even after she gets out and covers every inch of herself in oil.
Stunning Body will be released on Sunday, September 29. If you're into big breasts, you are going to love this one!