Words Can Not Describe, Sunday 9/1
Posted - August 30, 2013
No Comments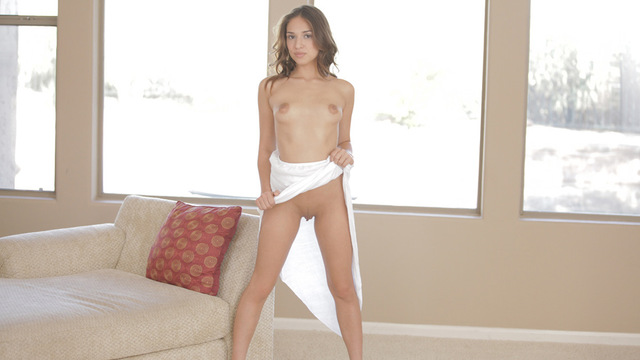 I'm so pleased to introduce the newest addition to our site, Sara Luvv. This incredible hottie makes her Nubile Films debut in her upcoming solo film, Words Can Not Describe.
We've had a lot of solo films that show off our models as they slowly and sensually seduce themselves, but there's nothing slow about Sara's approach to masturbating. She's rough with her smoking hot body from the very beginning. Even her orgasms are a whole-body experience as she arches her back and clenches her thighs.
Words Can Not Describe will be released on Sunday, September 1. You'll definitely want to check out Sara and whet your appetite for her upcoming couples films!