What A Woman, Wednesday 10/9
Posted - October 7, 2013
1 Comment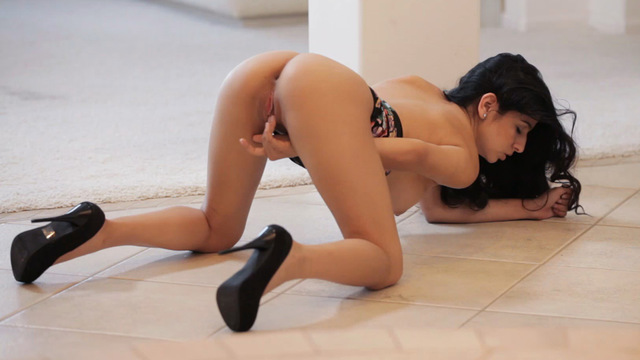 When big-breasted babe Megan Salinas wants to get her hot bald pussy off, she knows just what to do. In our next upcoming film, What A Woman, we get an incredible glimpse into this Latina hottie's personal pleasure.
My absolute favorite part of working with Megan on her own is the way that she takes her time and makes sure that she gets all of the pleasure she can out of masturbating. Every touch is slow and precise as she works herself higher and higher towards a big orgasm.
What A Woman will be released on Wednesday, October 9. Check back and enjoy this sensual masturbation scene!