Torn, Thursday 7/25
Posted - July 23, 2013
No Comments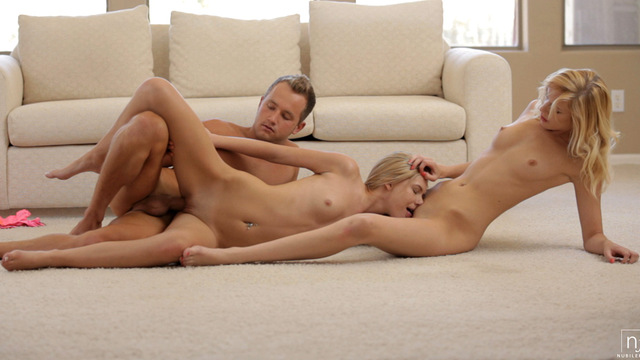 For Torn, our next upcoming film, I'm excited to bring you a super-hot threesome featuring fresh-faced blonde Hayden Hawkens and gorgeous newcomer Chloe Brooke.
This threesome takes a bit of a different spin from what we've featured in the past. Hayden and her man have invited Chloe into the bedroom to shake things up a bit. There's not a lot of sharing involved; instead, Chloe receives all of the attention while Hayden does a lot of watching. By the intensity of her masturbation and climax, it's obvious that voyeurism gets this babe off!
Torn will be released on Thursday, July 25. Don't forget to check back and enjoy this sexy take on hot threesome action!