Beautifully Designed, Wednesday 8/28
Posted - August 26, 2013
No Comments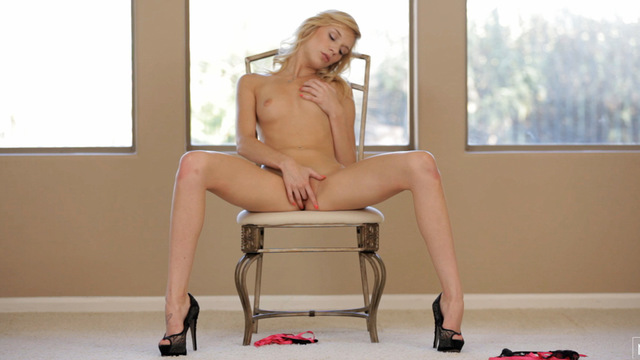 There's something about the sensual freshness that Hayden Hawkens brings to all of her films. She is so deliberate and excited about giving and receiving pleasure, and she really carries that passion through to Beautifully Designed, her solo film.
Hayden's tight body looks incredible in sheer lingerie and high heels, but I think she looks even hotter when her underwear comes off and her hands get to roam all of her smooth skin. She's really showy in this movie, striking all kinds of poses that highlight her small tits and her perfect pussy as she pleasures herself.
Beautifully Designed will be released on Wednesday, August 28. Check back to watch Hayden as she explores herself for your pleasure.