Cater To You, Monday 8/26
Posted - August 22, 2013
1 Comment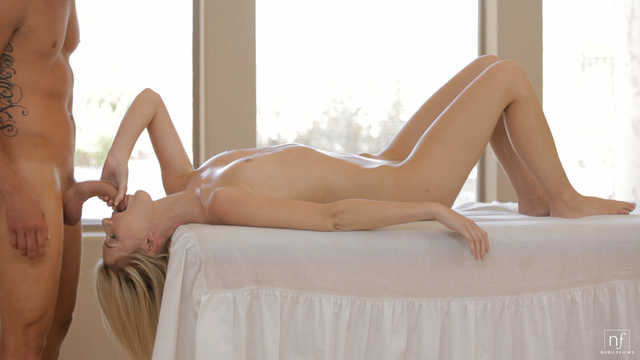 Taking the time to cater to your lover's needs can result in amazing orgasms for everyone. Our next movie, Cater To You, explores the erotic intimacy that occurs when both parts of a couple are committed to each other's pleasure.
We get a chance to admire Chloe Brooke's long body as her man covers first her back and bottom, and then her breasts and bald pussy with massage oil. It's so erotic watching Chloe enjoy the attention and then repay the favor with an absolutely amazing blowjob. I could watch her work her man's cock all day and it would never get old.
Don't miss Cater To You when it is released on Monday, August 26. Chloe is absolutely stunning in this one.